Interdependence: Life Hacked
HOME, Manchester.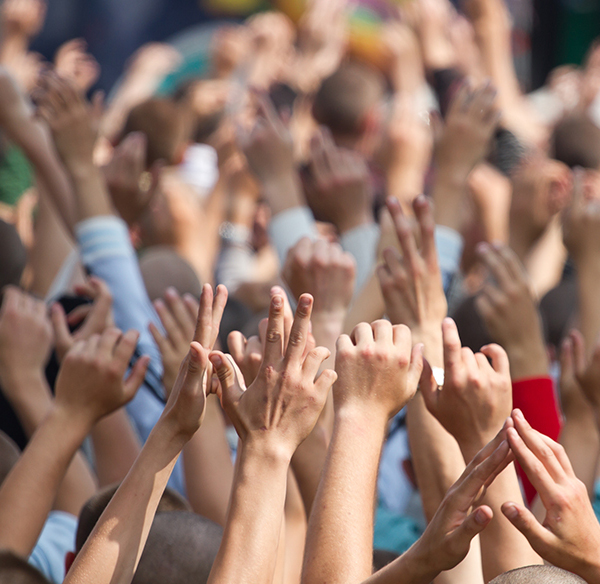 More information about Interdependence: Life Hacked tickets
Access: BSL Interpretation, Captioning, Hearing Loop
This event will be filmed
No Latecomers

Interdependence: Life Hacked will explore how science and technology is enabling us to reconfigure our minds, bodies and relationships with each other and the world around us. Taking inspiration from key Manchester International Festival productions, we'll hear from the artists and futurists visualising new worlds and the thinkers tackling the big ideas.

Across sessions in the morning (10am-1pm) and afternoon (2-5pm), we'll be hearing from contributors including:

Refik Anadol, media artist, director and pioneer in the aesthetics of machine intelligence
Jessica Brillhart, immersive director, writer and theorist widely known for her work in VR, and founder of mixed reality studio Vrai Pictures
Clusterduck, interdisciplinary collective working at the crossroads of research, design and transmedial media
Paloma Dawkins, cartoonist and world builder who is creating a brand new video game for MIF19
Claire L Evans, writer, musician and the author of Broad Band: The Untold History of the Women Who Made the Internet
Dame Wendy Hall, DBE, FRS, FREng, Regius Professor of Computer Science, Pro Vice-Chancellor (International Engagement) and an Executive Director of the Web Science Institute at the University of Southampton
Rafael Lozano-Hemmer, artist and creator of Atmospheric Memory at MIF19
Sarah Ellis, Director of Digital Innovation at the Royal Shakespeare Company
Marshmallow Laser Feast, multimedia design studio specialising in VR
Anna Ridler, artist and researcher working with AI, machine learning and self-generated data sets
Professor Verena Rieser, Professor in Conversational Artificial Intelligence at Heriot-Watt University, Edinburgh
Ash Sarkar, Senior Editor at Novara Media, where her work focuses on race, gender, class and power
TEM, creative studio for Skepta's DYSTOPIA987 at MIF19

Check back soon for the full schedule.

Produced by Manchester International Festival in association with HOME.